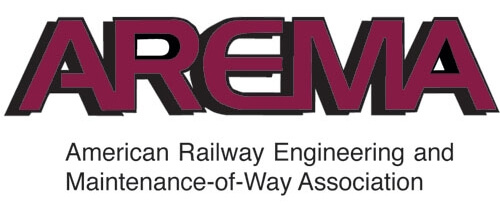 All Types and Grades of New and Relay Rail:
'T' Rails
Crane Rails
Girder Guard Rails
Guard and Check Rails
Construction Rails
Asymmetrical Rails
UIC, BS, ASCE, AREMA, Din Specifications

Ready Reference Dimensional Charts

Specializing in U69 (new designation 33C1) guard rail, grades to 1200 n/mm2 available
Crane Rails
American
British
European "A" and MRS Series
Crane Rail Fasteners
Fastening systems and rail supports for crane rails. Laterally adjustable clips +/- 8 mm, continuous rail support, rail chairs, resilient pads, cement based grout, elastic grout, and rail buffers. Tie backs fabricated to design criteria. We offer a complete system.
Contact us for drawings of rail sections.
RAIL TYPE
Spec. & Grade
European "T" rail
European Girder Guard rail
European Crane rail
USA "T" rail
USA Crane rail
British "T" rail
British Crane rail

UIC 860-0, 700,900,1100, EN13674-1 & EN14811-2006
VDV
DIN 536
ASTM A1
ASTM A759-00
BS 11:1985
CES2:1987



Copies of the Rail Standards can be made available upon request.